Other Worlds is a zine collective based in Australia. Every May we hold a zine fair in Sydney. We also run a quarterly postal subscription service.
Other Worlds has been collectively organised since 2014. The Other Worlds Zine Fair takes place on the stolen lands of the Gadigal and Wangal people of the Eora Nation.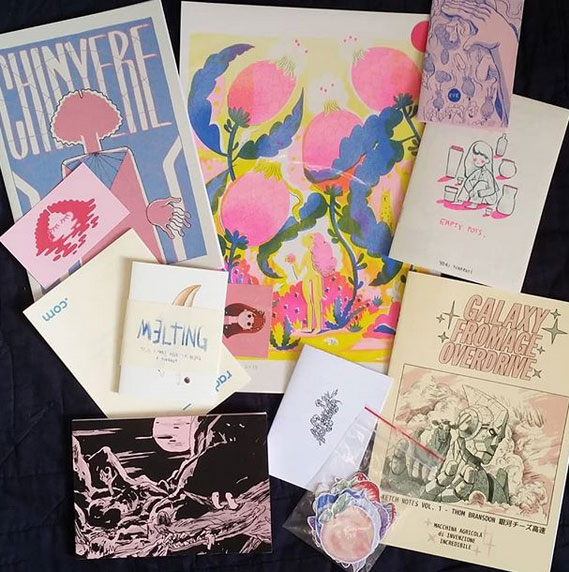 Subscription service
The Other Worlds Subscription Quarterly Annual Mailout (SQAM) is a zine subscription service. Every three months we post a curated pack of zines loosely collected around a theme. There will be four packs in total, per subscription.
The first pack drops in January 2021 and is titled "City as Might Have Been".
Subscriptions are AUD$82 and are currently open. Limited to 50 subscribers.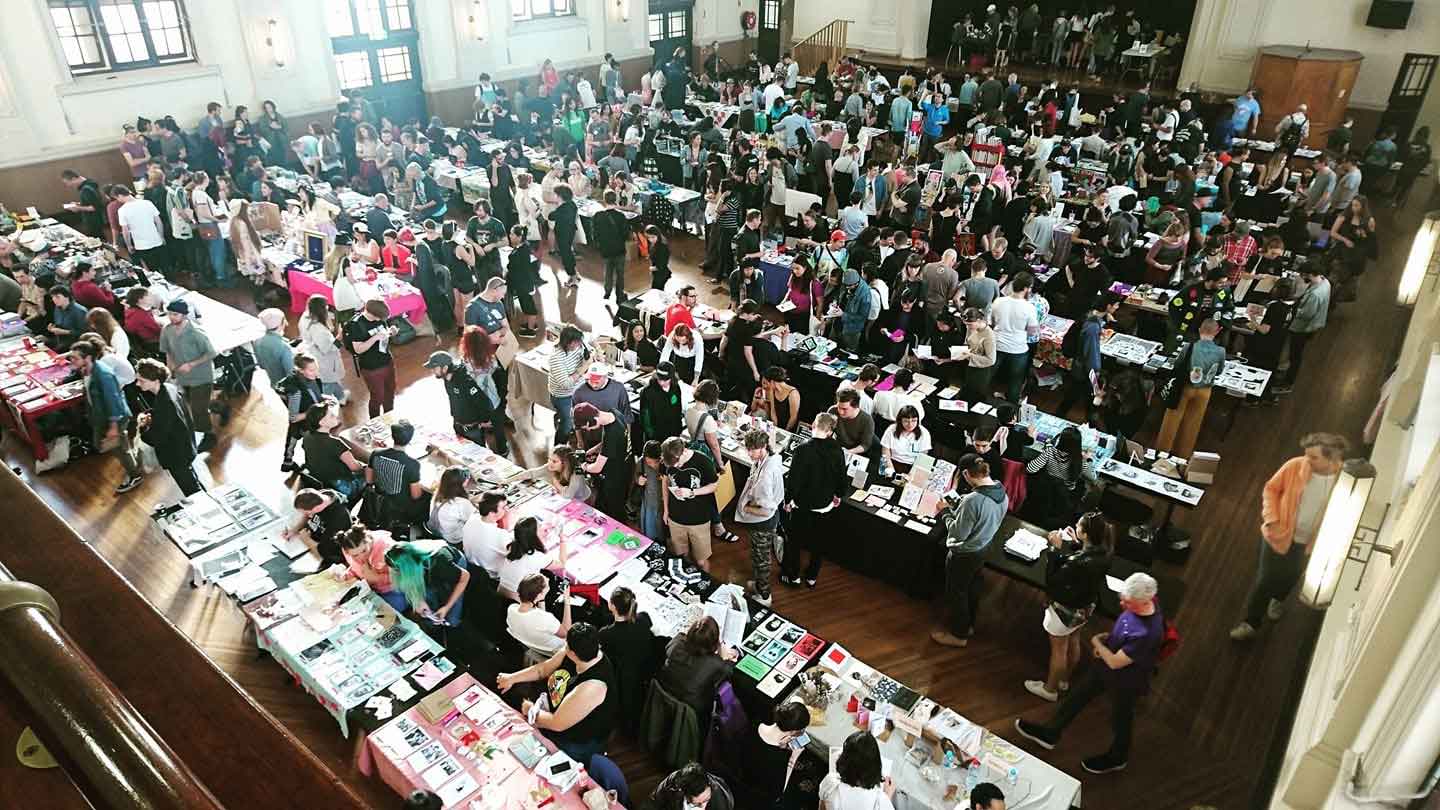 Other Worlds Zine Fair
On the last Sunday of May we hold the Other Worlds Zine Fair in Sydney, Australia. Now in its 7th year, it attracts over 100 stall holders and hundreds of attendees.
The zine fair was born out of the 2014 Biennale boycott of Transfield (the then service providers for Australia's offshore immigration detention centres).
Applications open in Jan 2021.